About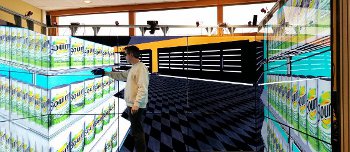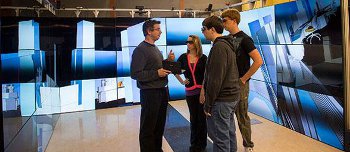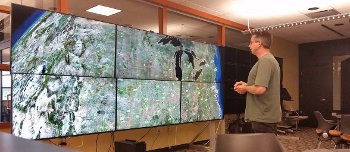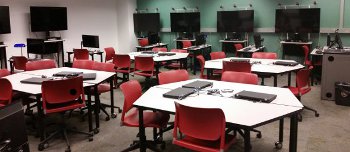 The Advanced Visual Data Analysis (AViDA) group is devoted to research and support of the community in the areas of Scientific Visualization, Medical Imaging and Visualiation, Virtual Environments, Information Visualization and Analysis, Big Data Analysis, and Data Science to name just some of the areas the AViDA group is involved in.
The AViDA group runs and supports the Appenzeller Visualization Laboratory, a state-of-the-art visualization facility that supports large-scale visualizating and fully immersive, virtual reality equipment located right next to the main atrium of the Joshi Research Center.
We are always interested in new research challenges in the areas of visualization and data analysis. Our strenghts are in applying various different kind of visualization approaches or developing specialed, novel methods to perfectly fit your data. We have the tools and knowledge to address your visualization needs and can apply these to your data using common desktop environments as well as highly interactive display walls.
In addition, we have the facilities for running full-scale virtual environments using equipment ranging from head-mounted displays to walkable CAVE-type displays. These types of virtual environment equipment proved to be very useful for studying people's behaviour as well as training personnel to name just a few application areas.
For more information contact the director Thomas Wischgoll:
Thomas Wischgoll
485 Joshi Research Center
Wright State University
3640 Colonel Glenn Hwy.
Dayton, OH 45435-0001
Phone: 937-775-5057
E-Mail:
thomas.wischgoll@wright.edu