Research Laboratory
The research laboratory of the Advanced Visual Data Analysis group is located in room 472 of the Joshi Research Center. It is equipped with state-of-the-art visualization equipment which includes, RAID-based storage systems, high-performance graphics hardware, large-scale displays, and top-notch computing machinery.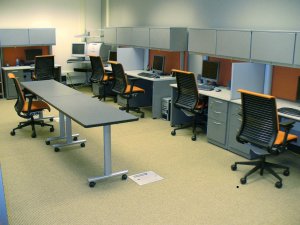 The Advanced Visual Data Analysis laboratory deploys a large-screen virtual environment system that provides true 3-D visualizations using active stereo shutter glasses: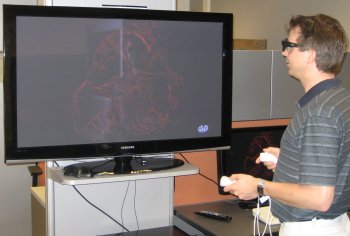 In order to increase the usability of the visualization software, the Advanced Visual Data Analysis research laboratory utilizes standard game controllers, such as the Wii controller depicted below.